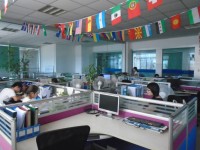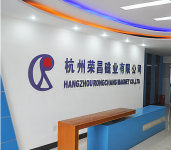 Hangzhou Rongchang Magnet Co., Ltd. (RCMAG) is one of the leading manufacturer of permanent magnets in China. Our company was established in March, 2003 and covers an area of 5,000 square meters. With long development, it had became an integrated manufacturer which was specialized in research, production and marketing NdFeB magnets, AlNiCo magnets and related assemblies, distributing SmCo magnet and Ferrite magnet.
Hangzhou Rongjia Magnet Technology Co., Ltd. (RJMAG) was constructed in 2009. It produces NdFeB magnet. The annual output is up to 1000 Tons.
Hangzhou Zishan Import & Export Trade CO.,Ltd. was established in 2013, then we have the right to export goods to abroad. For international business, we always use the company.
Zhejiang Rongxin Magnet Co.,Ltd. was started in 2017, we have a plan to move Hangzhou Rongchang Magnet Co.,Ltd. and Hangzhou Rongjia magnet Technology Co., Ltd. to the company. The output will be large than before.
There are 200 staff at present. ISO9001:2008, IATF 16949 and RoHs have been approved. Our products are widely used such as magnetic chuck, magnetic separator, sensors, motor, UAV, Electric car, radar, meters, speaker, guitar, toy and hardware tools. The products are widely exported to globe. Especially Europe, North American and South-east Asia.
We have a series of automatical machines to strictly control quality. A professional and hard-working international sales team do the best to keep nice business relationships with a large number of worthy clients in the global market. We warmly welcome the friends to visit our factory and establish business relationship.